S7E23 - Season 7 Finale
3/13/2021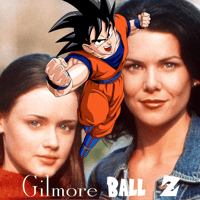 Episode Notes
Kid Buu (and Goku's character development) have been destroyed, Rory graduated and was unleashed on the world, that must mean we finished season 7. So it's time for us to stop, catch our breaths, and talk about the end of the original runs of Gilmore Girls and Dragon Ball Z.
We also give updates on the Gohan and Rory fund and give a rough outline for how we're handling sigh A Year in the Life.
Support Gilmore Ball Z by donating to their Tip Jar: https://tips.pinecast.com/jar/gilmore-ball-z
Find out more at https://gilmore-ball-z.pinecast.co
This podcast is powered by Pinecast.