S8E1 - Yo! Rory Gilmore and Her Inadequacies Return!
4/17/2021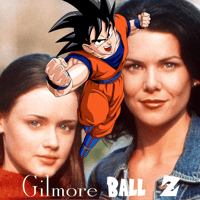 Episode Notes
For the first episode of our final season, we watched a Dragon Ball OVA that wasn't released outside of Japan (Yo! Son Goku and His Friends Return) and a Gilmore Girls revival that we wish had never been released (A Year in the Life: Winter).
Paige wants to know more about Vegeta's brother who showed up out of nowhere and Grant wants to know more about Lorelei's daughter who somehow disappeared from her own plot.
Gilmore Soul (thanks to DouglAsshat for making a theme song for our final season): https://www.youtube.com/watch?v=HHRaD4a86DA
Support Gilmore Ball Z by donating to their Tip Jar: https://tips.pinecast.com/jar/gilmore-ball-z
Find out more at https://gilmore-ball-z.pinecast.co
This podcast is powered by Pinecast.