S7E22 - Finishing Stronger! Town Support is Never-Ending!
3/6/2021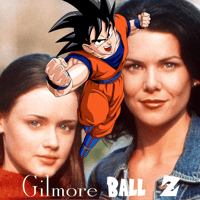 Episode Notes
We finally reached the ends of the original runs for Dragon Ball Z Kai and Gilmore Girls. Gilmore Girls miraculously manages to nail the landing and give us one last big Stars Hollow to-do.
Meanwhile, Dragon Ball sacrifices all of Goku's redeemable qualities for...a lead in to Dragon Ball GT...everyone's least favorite series...which might not even be canonical anymore.
Join us next week for our season wrap up.
If you'd like to contribute to our 200th episode series finale mailbag, email us at [email protected]
Support Gilmore Ball Z by donating to their Tip Jar: https://tips.pinecast.com/jar/gilmore-ball-z
Find out more at https://gilmore-ball-z.pinecast.co
This podcast is powered by Pinecast.