Bonus Episode: Path to Power
11/25/2020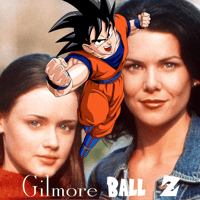 Goku is on his Path to Power in the Dragon Ball movie that recaps and retells everything that happened before the Saiyans came along. Paige isn't sure if Goku had a monkey tail or a monkey's paw when a movie finally gives her "less fighting, more character stuff" and she might want the fighting back.
This year, it might be a weird Thansgiving, but we're always going to be grateful for every listener. You're all great and your generosity consistently surprises us. Thank you for donating and letting us watch movies for a good cause.
The Gohan and Rory Fund: https://gilmore-ball-z.pinecast.co/the-gohan-and-rory-fund
Support Gilmore Ball Z by donating to their Tip Jar: https://tips.pinecast.com/jar/gilmore-ball-z
Find out more at https://gilmore-ball-z.pinecast.co
This podcast is powered by Pinecast.